My favorite so far...
'Snowy Deer'
This is the second block in the 'Frosty Forest' series.
I'm not using the buttons...so where the snowflake button would have gone,
I stitched a female cardinal flying.
I love her.
I love the trees in this block too. The colors are gorgeous!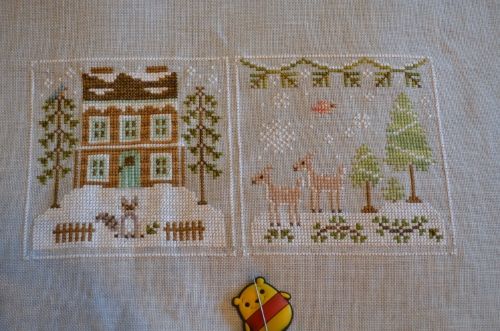 I can't wait to get the next block.
In my backyard...
My sweet female cardinal!!
Our Christmas decorations are mostly taken down and I am a bit sad about that.
My Pooh Bear ornaments are put away. I've had this one since I was 7 years old.
I am happy that the house is less crowded though.
We rearranged the furniture back and I vacuumed all the pine needles up.
Now back to stitching and sewing!
I hope everyone had a wonderful New Years Eve and
New Years Day!