It was a super busy week last week. (Not a lot of stitching happened) My sweet girl turned 18. I still can't believe it really. It doesn't seem possible that she grew up that fast.
On her Birthday while she was a school(taking exams...boo) I left flowers in her car, so when she came out she would be surprised.
And when she got home I gave her quilt...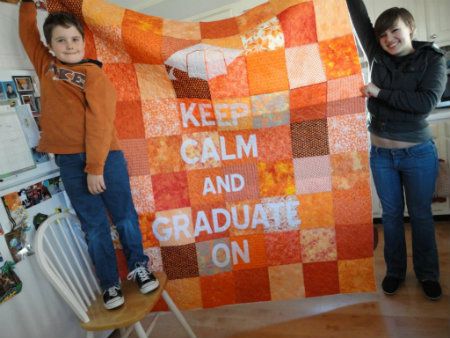 I haven't put the binding it on because I wanted to wait and see which college she is going to go, then match the color of the binding with the school's colors. (Her favorite color is orange... can you tell?) She told me she wants a white binding no matter where she goes, so a white binding it will be. I am just so happy she loved it. Along with Birthday craziness happening all last week... I took my son and my nephew to the aquarium. We all loved it.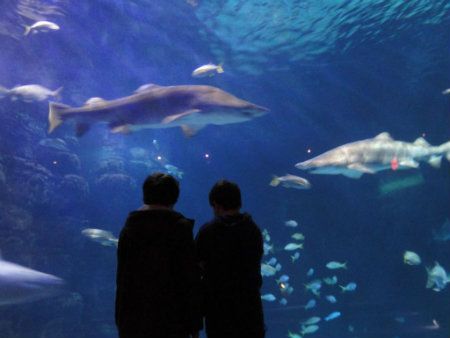 It was Homeschool day at the Aquarium down in Virginia Beach, Va and my nephew happened to be out of school that day so he got to go with us.
We had snow this week. My children made snowmen, snow-angles and went sliding together. The Pinewood Derby race was this week... here is a photo of my son's car...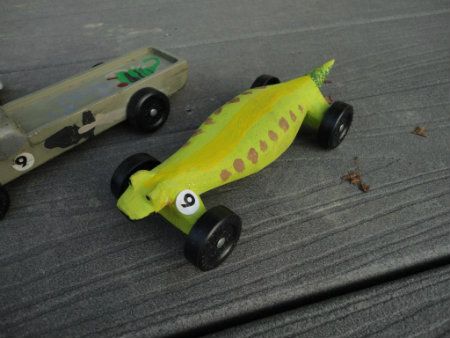 It's a gecko! Lots of other things happened also... like our VW meeting, the 'Boat Show' and a funeral. I am looking forward to this week as I have nothing planned on the calendar but a quiz to study for and stitching.