In my stitching world...
It's growing and I am loving it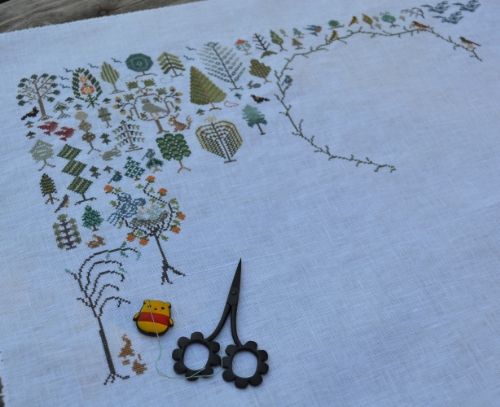 'And A Forest Grew' by Karen Kluba of Rosewood Manor
I love the details... all the different trees and animals. Lots of birds...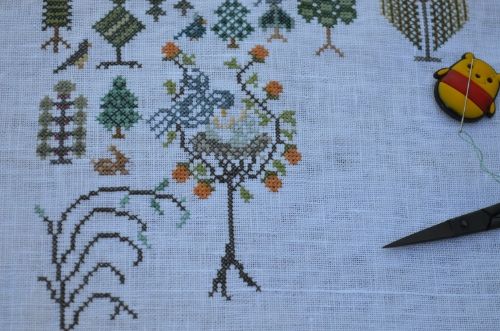 (The linen is white, not light blue. I took the photos at dusk)
One of my 'stitching' New Year's Resolutions (goals) is to work on and try to finish stitching my 'And A Forest Grew'. If I don't finish, that is ok. I will enjoy every stitch!
In my backyard world...
\
My husband surprised me with a cool Squirrel Buster bird feeder this week.
I just put it up today so we'll see how Jeffery the Ninja squirrel likes that!
This little guy likes to watch me through my kitchen window to make sure I am going to feed him daily.
In my world lately..
My sweet children took me to the Virginia Historic Society to see a quilt show.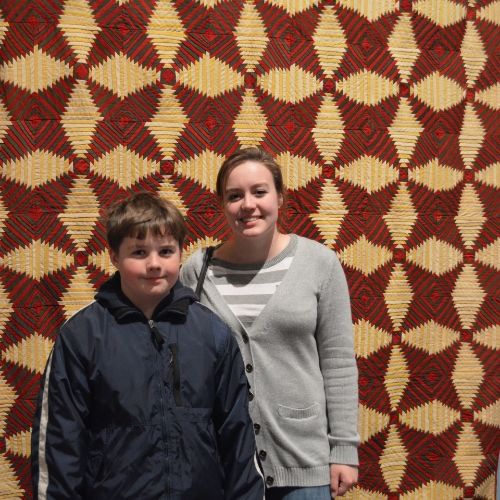 It was called "The Great Western Virginia Cover-Up : Historic Quilts & Bedcovers".
It was an exhibition from the Blue Ridge Institute & Museum of Ferrum Colllege.
I think my children even enjoyed it a little bit.
My youngest was going around trying to figure out which quilt was oldest.
Happy Stitching