Have you ever been over to the
Wicked Stitcher's
blog? I love her blog, it's one of my favorite stitching blogs. Recently, she (Barb) had a 'start of Fall, Halloween give-away'.... and guess who won... me. The winner got to choose a design from the
PS Boo Moon charts
. I chose the bat. The first time I saw this design I fell in love with the bat.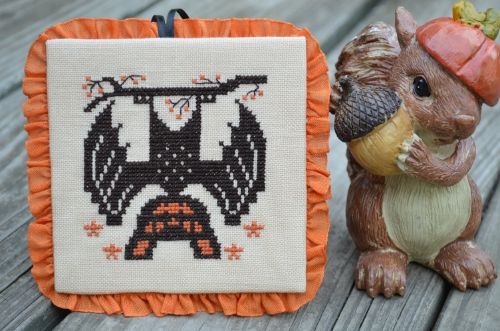 Barb stitched up this sweet bat for me and did the finished ornament herself. I am in love!! But wait there's more... she gave me oodles of things to go along with her Halloween theme. She gave me charts, fabrics, the cutest pair of spider web scissors, threads,buttons and trim. Can I just say she spoiled me rotten.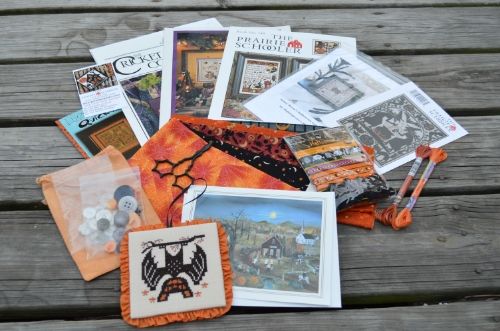 I wish I could give her a huge hug. Thank you so much Barb for being so generous and wonderful. I will treasure my bat forever and think of you every time I use my spooky spider web scissors. Teehee hee ~~ Please go check out Barb's blog,'
Witched Stitcher
', you will love it too.