My house needs to be cleaned.
There are piles of laundry to be done.
The yard is a mess.
There is food to be bought and people to be fed.
So many errands to run, I don't know where to start.
I have one hundred other things that NEED to be done,
but I can't stop stitching ...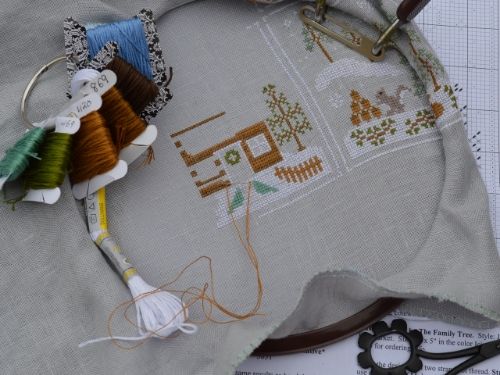 It's a sickness.
It's my addiction.
It's my therapy.
~~~~~~~~
Pattern : "Bluebird Cabin" , Frosty Forest #5
By Country Cottage Needleworks