Yesterday I finished up "Elves' Workshop' which is block / month #11 of
Santa's Village.
Just in time for November and our last month.
BUT... while stitching my Elf all I could think of was
Buddy the Elf from the movie "Elf".
I LOVE that movie.
So, after I was finished I stepped back and decided I had to change him. Call me crazy but I love him.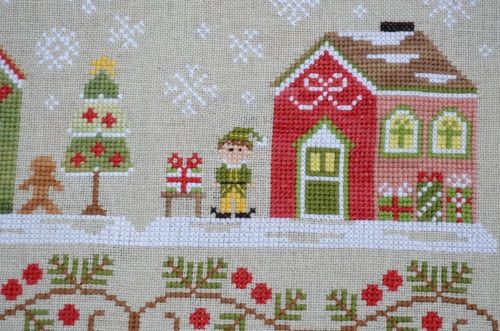 Yes, I frogged some of the stitches out of my elf and changed him.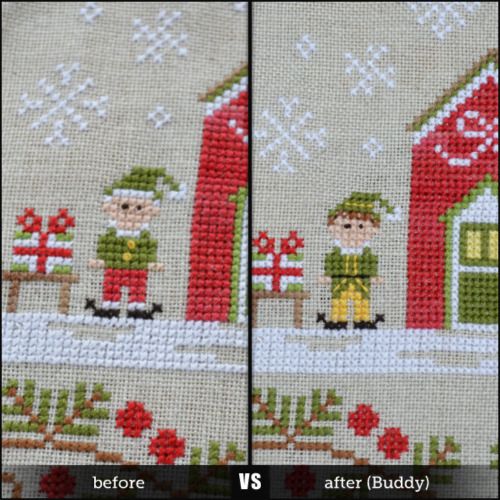 Here's a photo of my whole Santa's Village so far...
~~~~~~~~~~
I am pretty excited about the next series called
'Frosty Forest'
.