Santa's Village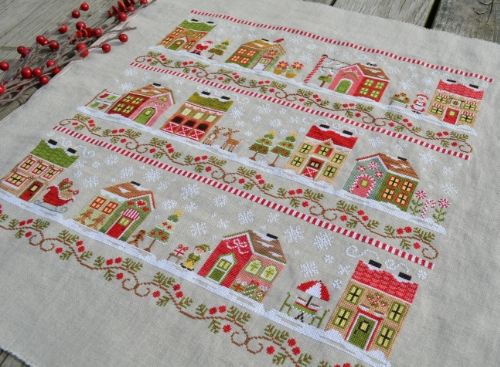 Santa's Village
is complete!
Super Adorable.
Stitched on 32ct lambswool linen.
I've changed a few things like adding a dove to month 3 and making my elf look like 'Buddy' from the movie "Elf" in month 11.
But mostly I used the recommended threads.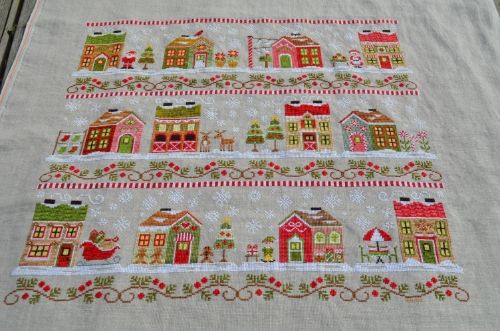 The design /pattern is from
Country Cottage Needleworks
.
There is a new series coming the end of this month and I can't wait...
"Frosty Forest
".
I'm an animal lover and I can't wait to stitch up cute little woodland creatures.
I am secretly wishing / hoping for lots birds and a frog,
but I'm not holding my breath on the frog since it is called 'FROSTY Forest'... the frogs are probably hibernating.
Until it comes out I'll be stitching up some Christmas gifts. I'll post photos of those after they've been given out. I am working on an adorable gift for my daughter and I don't think she reads my blog... so in a few days I will post pictures of that.
Happy Stitching
From my kitchen window...