I got my next months Santa's Village...'Santa's Stocking Store' and started it....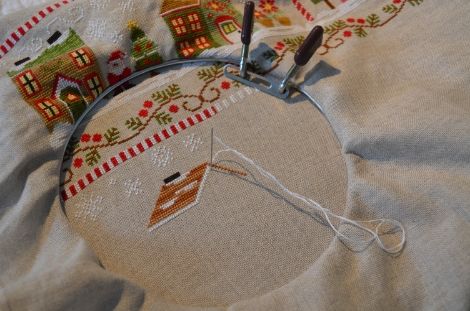 I love the colors of the roof.~~~ Here is prOgress on 'Belle & Boo'. It is going slow, but it's going. I don't have to have it finished until July. (Birthday gift for my sis-in-law)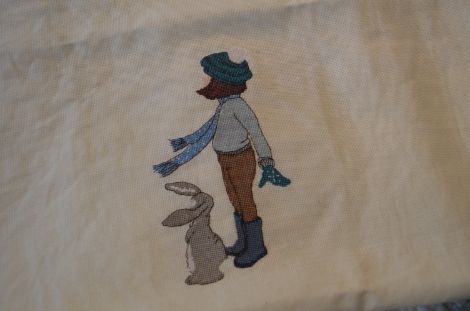 And the new start...well, I haven't started it yet, but I have all my supplies... it is "Promise Me" by Lizzie * Kate. I love Winnie-the-Pooh! So when I saw this pattern I knew I had to stitch it up.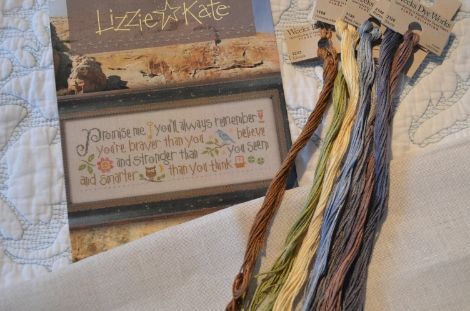 I am changing the colors a little and will be stitching it on 36ct instead of the recommended 32ct. ~~ Happy Easter!