So much has been going on that I've had little time to stitch.
I did have a chance to stitch a 'staff challenge' piece... twice.
First off, let me tell you just in case you're near Richmond, Va this coming weekend...
It's March 8th, 10am to 3pm
We are having a cross stitch 'staff challenge' for the Open House...
I ended up stitching it twice because I love stitching with just one strand of floss (right) but you really can't see the variegation in the thread because the linen count is so low (30 ct). I stitched it again (left) using two strands of floss and can see the variegation much better.
I am going to try to make a floss tag using
Vonna ~ The Twisted Stitcher's
tutorial.
Fingers crossed! I love stitching but the finishing part always scares me.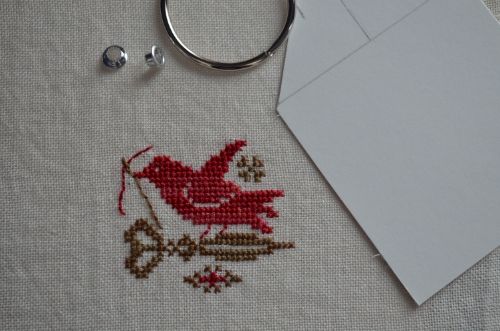 A new start...
'She Feeds them Well', designed by Scarlett House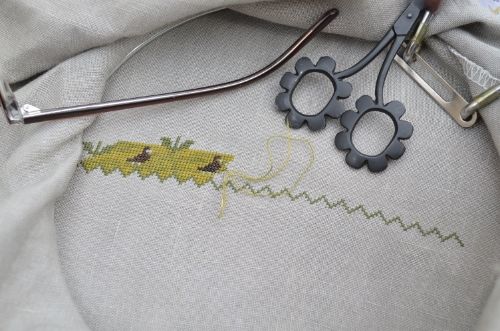 I can't wait to stitch all those birds.
~~~~~~~~~~~~~~~~~~~~~~~~~~~~~~
Last week we took the kids on an adventure.
We went to the Falls in
DuPont State Park
, NC , we went to the
Georgia Aquarium
and then went to
Stone Mountain
which is right outside of Atlanta , Ga.
It was all so wonderful! ~ Spending time with the family was wonderful too! I just can't get enough of them.
~~~~~~~~~~~~~~~~~~~~~
Last week I also took a
FrogWatch
class. Talk about fun!! We got to listen to and learn the 19 frog and toad calls in and around my area... Virginia.
The calls are amazing. Frogs and toads are declining in some areas and these cute little critters are very important. Plus they're adorable and I don't want them to disappear.
Once I learn my croaks, I can register and start logging in the frogs and toads I hear.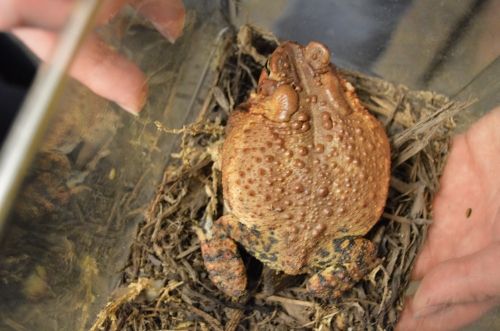 This is a photo of 'Puff the magic Toad'. She is at
Maymont
where I took my FrogWatch class.
I'm in love!