Snowy Friends
#4 in the "Frosty Forest" series.
I'm still loving this series so much. Next months block is called 'Bluebird Cabin'.... perfect!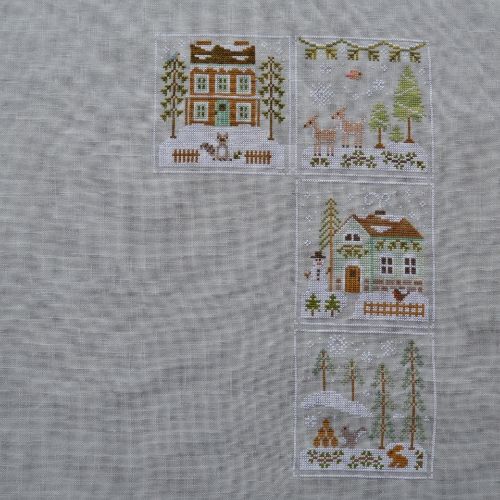 Designer is
Country Cottage Needleworks.
I don't think I've shown my new start. I started it a week or two ago... I was itching to stitch birds.
It is 'She Feeds Them Well' by The Scarlett House.
I have changed the floss for the grass from a GA Chamomile to a WDW Moss. In hopes that Spring would come soon and I would once again see beautiful bright green grass.
No such luck yet... we got snow again yesterday.
~~~~~~~o~~~~~~
My sweet chipmunk Alvin popped out to see me on Saturday before the snow. I loaded him up with food and warned him about the weather that was coming.
Oh Spring, please hurry up and get here.
Happy stitching.