I didn't think I would be posting so soon after my last post, but I finished 'Promise Me'. I love this saying! I grew up with Winnie the Pooh and he is dear to my heart. This saying is from Christopher Robin to Winnie the Pooh.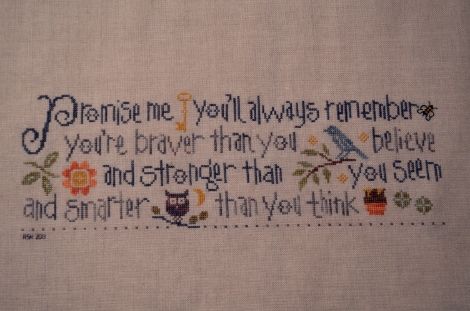 I did change the colors and two things in the pattern.(no surprise there)There was a heart in the upper right hand corner and I changed it to a Bee.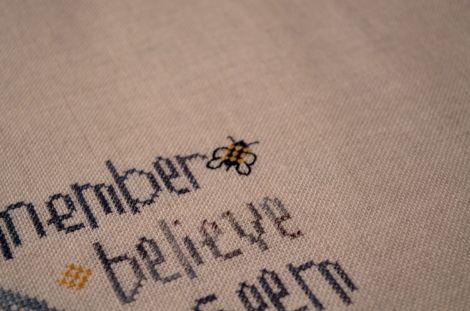 I wanted my stitchery too be more 'Winnie the Pooh' like... so I also changed the basket at the bottom to a honey pot with honey running down the sides.
Here is what the pattern from Lizzie * Kate looks like....
Here is my work/sketches trying to figure out how to stitch a bee and honey pot....
So now to find a frame or take it to a framer and have them do it... I'm not sure yet. I do love it and can't wait to hang it on the wall.