Lately I have found so many patterns that I want to stitch. I must stitch faster so I'll have time to stitch everything I want to in this life time. (not possible, I'm sure) ~~~ Here is where I am on my "Promise Me"....
I love the little owl, he reminds me of 'Owl' on Winnie the Pooh. ~~ And here is where I am on Santa's Village....
I had to stitch those reindeer quick because they are so cute. I probably say this every month, but I think this is my favorite month so far. ~~~ Another nature shot just because I'm like that. I'm loving my camera and noticing all kinds of creatures lately because of it.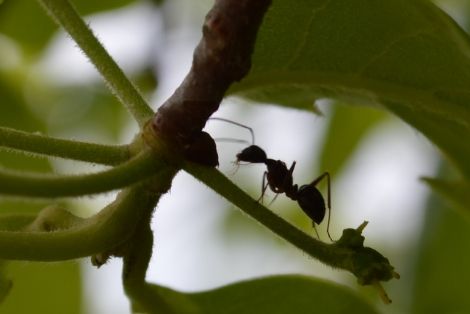 Happy Stitching and Happy Mother's Day!