Santa's Stocking Store is finished just in time to see a picture of the next month's Santa's village... The Reindeer Stable. The reindeer are adorable, you can see a picture of them
HERE
.
Here is prOgress on '
Promise Me
'....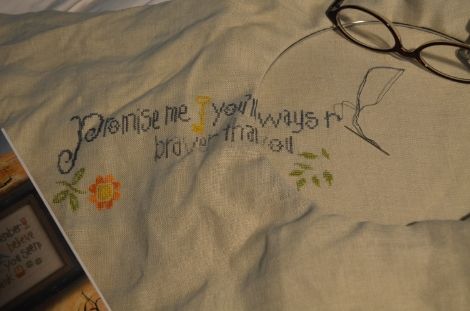 Sorry for the poor photos. (no ironing and poor lighting) One of my favorite animals is the toad and we happen to find one in our little pond the other night, I am so excited! I hope he stays.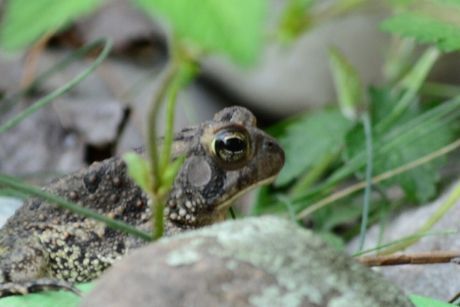 Off to do some more stitching... Have a wonderful week!