I found an old frame lying around our house and made it work for my Kawaii Winter Wonderland countdown from The Frosted Pumpkin Stitchery. I couldn't get a great photo of it... it is much cuter in person.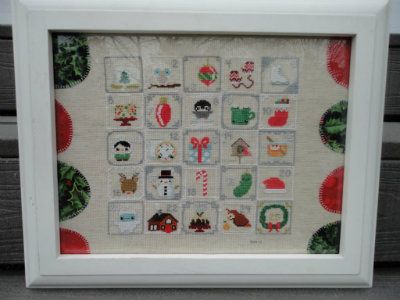 This was the first time I had worked with metallic thread and even though it is a bear to stitch with, I love the sparkle it adds to my stitchery. To make the frame work I stitched fabric scallops on the sides.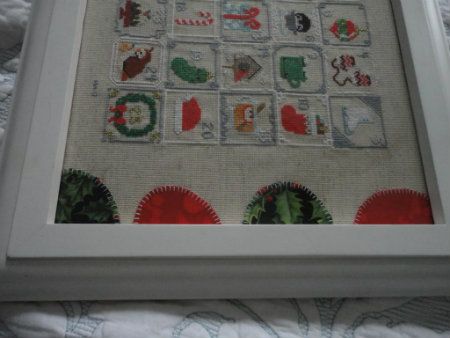 I've finished 'Santa's House' on my 'Santa's Village' and have started on 'Poinsettia Place'. I'm stitching it on 32ct. Belfast Linen. There is a teeny tiny boo boo at the bottom of 'Santa's House' that needs to be frogged , but I'll worry about that later.
Happy New Year to all! I'm off to stitch a little on 'Poinsettia Place'.