Hi everyone, I just wanted to make a quick post on the progress of 'Belle & Boo'. They are coming along and you can sort of tell what they are now. The pattern for 'Belle & Boo' is in the Christmas 2012 issue of CrossStitcher.
We got a bit of snow in Virginia this week. It was so nice seeing it fall from the sky. But now that we'd had our snow... I am super ready for camping season.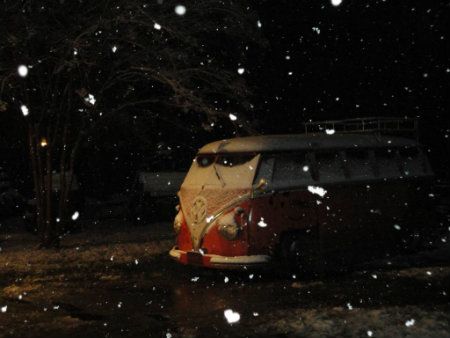 Can we just skip February and March? I am having camp withdrawals.