Life has been busy. I think it's even been a whole month since I posted last. Not as much time to stitch as I would like. I am in school full time for the Summer. I do take my stitching breaks though... it's my therapy.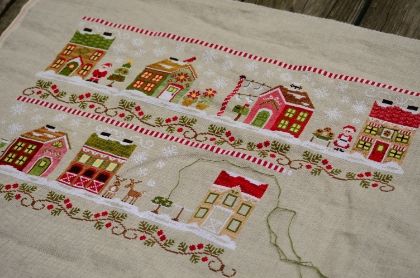 I finished the 'Reindeer Stables' last month, but didn't post it. oops. No time to iron for a cute picture. ~~ My daughter graduated from high school...
I love this picture of her turning her tassel. ~~~ We've been having some crazy thunderstorms....
But I do love a good thunderstorm. ~~ Got to run... happy stitching!