I am loving month #3,the "North Pole Post Office". Here is my progress on it...
It's coming along sort-of slow because of the craziness happening in life. So much to do... so little time to stitch.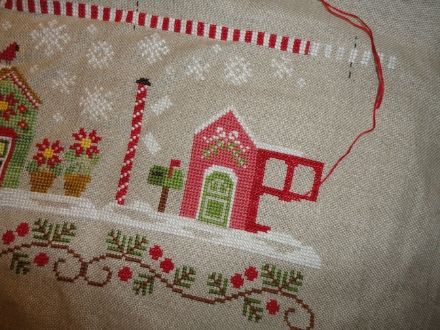 It is 'bumper building' time... aka: robotics build season. I sew the numbers on the bumpers for my daughter's robotics team... more on that later. Happy Stitching!!