I started my Santa's Village BOM....
Here is the progress on my 'Winter Countdown'....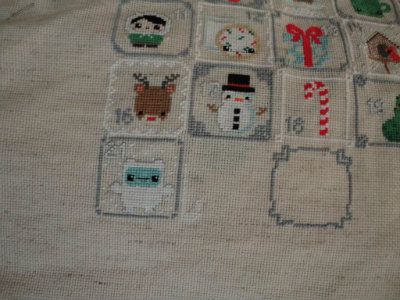 And a picture of the progress from a pattern in the 'CrossStitcher' magazine.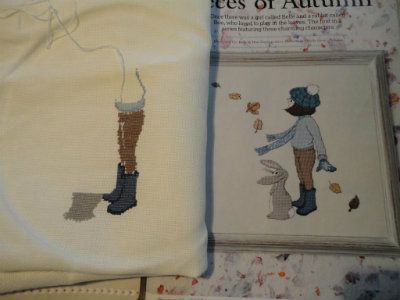 I haven't posted a lot lately.With Christmas time here life has been really busy, but a nice busy. We've had lots of family time which I love. We've gone to get our tree, we went out to see the tacky lights all over town, we've gone to a play, " A Christmas Story".... It was adorable!