I finally framed and hung my 'Promise Me'. (pattern by Lizzie * Kate)
I hung it underneath my 'Mad Scientist'. Which is really 'The Guest House' (pattern by Bent Creek).
And beside my Halloween Mystery Sampler (pattern by Lizzie*Kate). The hanger made by my husband.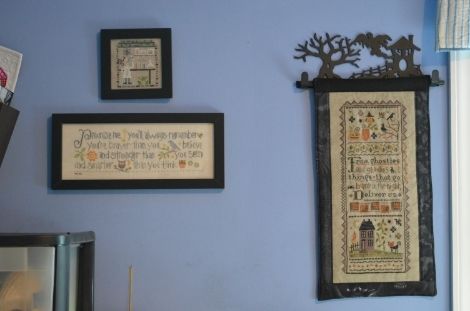 Sorry for the poor photos, the lighting is awful in my sewing room. Something I hope to fix one day. ~~ I am still working on month #9 of 'Santa's Village' and 'Song of the Season's'.